C

elebrating
3 Decades of Fine Dining
✻
Martin's Steak & Lobster — The style and sophistication of urban Europe set in America's Caribbean paradise and touched with the playfulness of the tropics.
A Key West fine dining standout and island local favorite for more than 30 years, Martin's Steak and Lobster serves chef-created cuisine with a tropical flair in an ambiance of refined European style to offer guests an unparalleled Key West dining experience.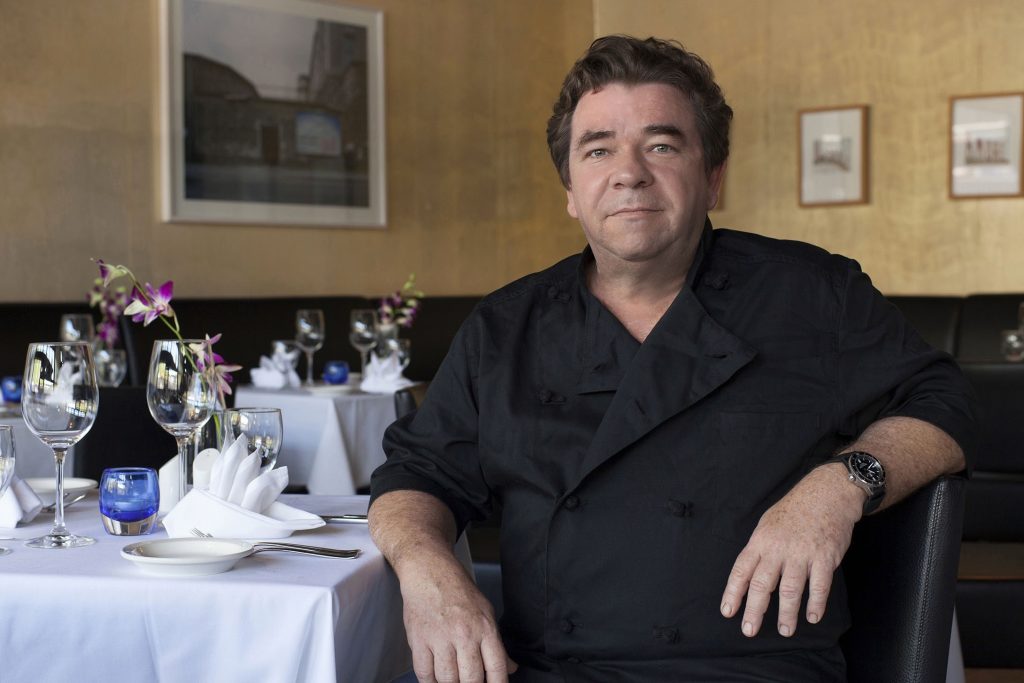 Welcome to Martin's
Whether you would like to savor a formal dinner in a setting of understated elegance, dine alfresco on our tropical garden patio, or enjoy a tapas plate and hand-crafted martini in our welcoming lounge, Martin's delivers relaxed upscale ambiance, superb culinary craftsmanship, and superior customer service. It's a combination that has earned Martin's Steak & Lobster a reputation that has stood the test of time in small city where people like to dine out.
One of the Best Restaurants in Key West
When it comes to fine dining in Key West, Martin's is a true legend—one of the top restaurants in Key West and a local favorite since 1990 for celebrating special occasions or simply enjoying great food and drink in a cosmopolitan setting that is chic yet unpretentious. Offering culinary excellence, an unsurpassed guest experience, and island-style hospitality are primary objectives at Martin's. Judging by the popularity and longevity of Martin's Steak & Lobster in a city where the restaurant scene is as competitive as it gets, we can proudly claim to have achieved those goals.
From the moment you enter the formal dining room at Martin's, the simplicity and clarity of classic design touches—hand-crafted gold-foil wallpaper by Ulrich Welter of Berlin, black European-modern furnishings, and original photographic artwork—hint at the attention to quality and detail that owner and chef Martin Busam also pours into every ingredient, recipe, and plate at Martin's.
Our dinner menu features an inspired selection of tapas plates that sample from land, sea, and garden; revered traditional offerings like Martin's famous Beef Wellington daily special; prime steak cuts; light German fare including golden-brown wiener schnitzel, hearty jägerschnitzel, and home-made spatzle; and the freshest of Key West seafoods including seasonal and market specialties, all filleted in-house. Always exquisitely presented and graced with playful tropical touches, every dish at Martin's is as unique as our feather chandelier from Berlin artist Heike Buchfelder's pluma cubic collection.
Welcoming Key West locals and visitors alike since 1990, and at our 917 Duval Street location since 2007, Martin's is the perfect spot to begin the evening with happy hour refreshments, then delight in a sumptuous meal. Our excellent food, extensive selection of imported and domestic wines, house special Signature martinis, and welcoming, attentive service create a fine dining experience that turns first-time guests into long-time friends at Martin's Steak & Lobster.
Great Fine Dining and the Best Happy Hour in Key West
Dinner service at Martin's Steak & Lobster begins at 6pm each evening Tuesday through Saturday in the off-season and 7 days a week during the busy winter season. Order from our standard menu, try the famous Beef Wellington daily special, or explore a changing range of seasonal specialties and chef's creations. Make reservations from 2pm daily by phone at 305.295.0111 or via our online booking service. Reservations are always recommended, but first-come, first-serve walk-in seating is often available in our lounge.
At Martin's, happy hour in the lounge runs from 4pm–6pm daily and features a 50% discount on our Signature Martinis, well drinks, and tapas along with a discounted selection of wines by the glass. Acclaimed by many locals as the best happy hour in Key West, and rumored to serve the best Key West martini as well, Martin's Martini Bar is the place to be when a hot Key West day turns to golden evening.
If you are visiting Key West for the first time, please join us at Martin's Steak & Lobster to enjoy Key West fine dining at its best. If we have had the pleasure of serving you in the past, we look forward to seeing you again soon. Welcome to Martin's.
Read more